Can You Become An Electrician Apprentice Without Job Experience?
Do companies require electrical work experience before accepting you for an apprenticeship? How can I get work experience before applying for an apprenticeship?
Yes, most companies accept apprentices who don't have prior electrical work experience. However, you still need to have the training to be an electrical installer. You can also work as an electrician's mate. However, your wage won't be as high as a qualified electrician's.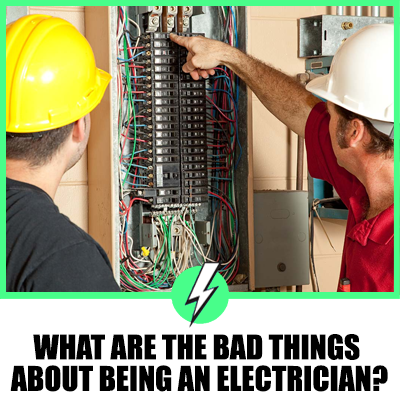 How do I become an electrician apprentice UK?
There are 3 main routes to becoming an electrician in the UK, and only one of the options is through a formal apprenticeship.
Options for training as an electrician:
Apply for an apprenticeship with a recognised company
Study at college for an electrical Diploma deciding which speciality you would prefer
Take a domestic installer course at one of the many accredited training centres around the country
Before you start on your journey to becoming an electrician, you should know that the training courses are 4 years as an apprentice.
What skills and qualifications do I need to be an apprentice electrician?
Hopefully, you left school with a minimum of 5 GCSEs, with the lowest grade being a C.
During your training, you will need to have:
A reasonable grasp of maths and the ability to do mental arithmetic
Be able to focus with the ability to pay attention to detail
Have some problem-solving skills
Be able to use your initiative while working
Reasonably fit
If you have these qualities, life should be easier for the apprentice. You will likely go through an aptitude test to identify your suitability for the position.
What does an electrical apprenticeship involve?
Everything from A to Z regarding your coursework and more about how to behave when working with customers.
The electrician apprentice will be involved in all aspects of the electrician job right the way through to complete some of the electrical installations as you progress through your training.
The apprentice workload will consist of:
Assist with and complete maintenance work orders on electrical circuits
Testing circuits
Fault finding
Identifying defects in circuits
Repairing defects
Logging work completed and making a portfolio for inspection
These are just a few of the tasks an apprentice will face, and of course, making a brew when needed.
Why do electricians usually learn through an apprenticeship?
For many reasons. The apprentice electrician will be taught the basics and then progresses in a structured environment working with qualified electricians.
Apprenticeships accept a wide range of ages into their training schemes to encompass the more mature learner who may have a lot to offer over the 16-year-old fresh out of school.
You get paid while training! Admittedly, apprenticeship wages are on the low side, but you benefit from working with skilled electricians.
How much does an electrician apprentice make in the UK?
It's not as low as you may think. The apprentice earns approximately 25K per year with yearly pay increases depending on performance.
However, the apprentice pay is a pittance when you consider a qualified electrician can be earning 100K plus each year.
College or training centre?
This is where the apprentice has an advantage. Suppose you have undergone training through a specialist training centre. In that case, it will become apparent that you need hands-on experience to gain an NVQ Level 3 Diploma if you want to be a qualified electrician or domestic installer.
You will need to apply for jobs or even accept unpaid work as an electrician mate until you become useful and understand the job. If you are enthusiastic, the electrician may offer you a full-time job.
Working unpaid may be an alien concept for most folks, but you will need to gain the experience to qualify as an electrician.
The on-the-job training is invaluable, so welcome the opportunity with open arms if you get the chance to work alongside a qualified electrician.
How quickly can you train as an electrician?
Some courses are short, like 12 to 18 months, but this will limit your work. Anything you do will need to be signed off by a qualified electrician who may make your work uncompetitive.
It's best to take an NVQ course culminating in a level 3 Diploma. This will deem you qualified. However, you will still need to work for a further two years to apply to become an accredited competent electrician affording you the privilege to issue certificates and sign off on your work.
Is being an electrician a good career in the UK?
A good career means different things to different people and depends on what motivates you to go to work each day.
The electrician is the highest-paid trade in terms of earnings, earning more than bricklayers, carpenters, plumbers, and plasterers. Whilst for many, it makes being an electrician an excellent career choice.
Electricians express pride in their work and have job satisfaction in installing safe working electrical systems.
It seems as if the electricians have a good career, always in demand.
How do electricians become rich?
If money is your motivation, here are some tips on how to earn more as an electrician:
Be aware of market forces and what is new in the industry. If EV chargers are in demand, you can become the main go-to electrician in your area and charge higher rates because you know.
Never stop learning and take as many classes as possible, which will expand your knowledge base and earn potentially.
Start your own electrical installation business. The demand is high for electricians, and if you want to earn big bucks, work the unsociable hours and be on call.
Employ electricians and earn from their work.
The earnings potential for a self-employed electrician is enormous, and you could fulfil your financial goals if you sustainably grow your business.